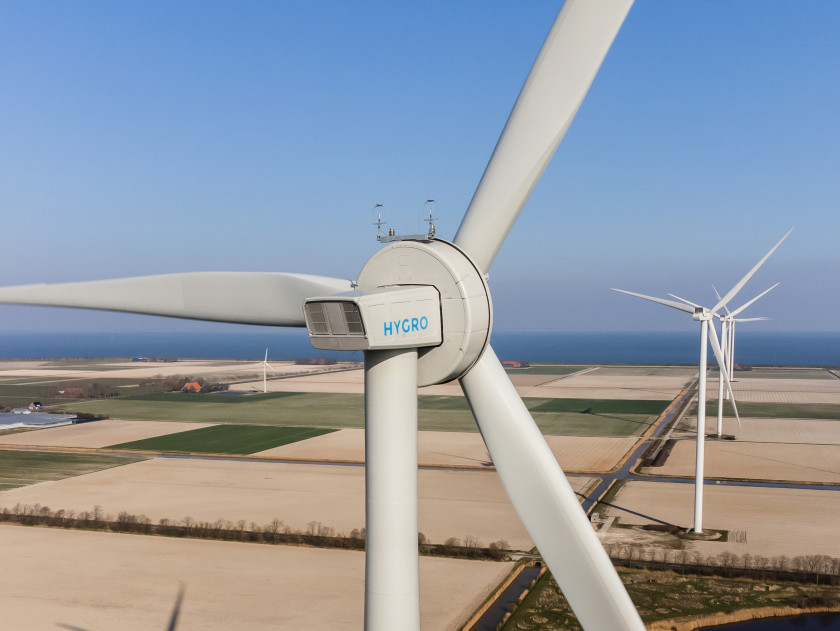 HYGRO is receiving a grant from the Region Deal Maritime 'Cluster Kop van Noord-Holland. The money, nearly one million euros, will be used by HYGRO to set up a hydrogen chain: from the generation of green energy and the production of hydrogen, to transport to a filling station. With the financial support, HYGRO is laying a pipeline that will soon allow hydrogen to flow through Wieringermeer Zuid, toward the filling station AVIA Marees. The filling station will then supply the hydrogen to transport companies and farmers in the region. And thus contributes to making their businesses more sustainable.
Project Duwaal
Project Duwaal -created by a number of companies including HYGRO- is working to develop a green hydrogen economy. Green hydrogen -made from renewable energy sources such as solar or wind power- plays an important role in the sustainable energy system of the future, both for industry, agriculture and also in heavy transportation. However, the production, transportation and supply of green hydrogen is currently very limited and expensive. Essential in setting up a sustainable energy-hydrogen system is the simultaneous creation of supply and demand in Northwest Netherlands. With the Duwaal project, the hydrogen chain is developing in such a way that supply and demand do not have to wait for each other. In time, a regional network with various producers and consumers of green hydrogen will be created.
New step toward a complete hydrogen supply chain

Jan Willem Langeraar, co-founder HYGRO: "We are pleased to be able to realize another component within the Duwaal project 'From wind to wheel'. Thus, more and more pieces of the puzzle are falling together and within a few years we will have a complete hydrogen chain, with generation, distribution and purchase of hydrogen. Thanks in part to the Regio Deal Maritime Cluster Kop van Noord-Holland, New Energy Coalition and development company NHN and our partners SoluForce and Visser & Smit Hanab, we can move forward with our part in the energy transition."
Hydrogen turbine
Previously, hydrogen producer HYGRO received funding for the hydrogen mill to produce and transport hydrogen directly to about four fueling stations. The use of the hydrogen mill partly depends on hydrogen sales. The construction of a pipeline to the customers can give the sales a huge boost. From the Noordkop municipalities, alderman Maarten Versluis (Hollands Kroon), among others, is involved in the Regio Deal. He is pleased with the grant provided to HYGRO Energy: "Within the Regio Deal we are working hard to drive a hydrogen economy in the Kop van Noord-Holland as a sustainable replacement for the use of oil and gas. This sustainable innovation from HYGRO provides a huge acceleration to both the supply and use of hydrogen."