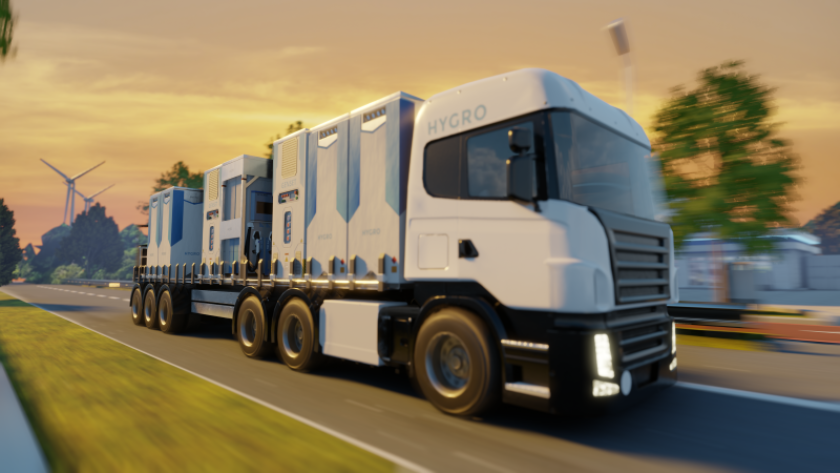 Bringing together hydrogen supply and demand is thus encouraged
The Dutch government sees the potential and need for hydrogen-powered transport vehicles. It has created the SWIM grant for this purpose.

What is the SWIM grant?
SWIM, which stands for 'Hydrogen Infrastructure Mobility Grant', aims to encourage entrepreneurs to switch to hydrogen. With an impressive budget of €125 million for this scheme, businesses will receive significant financial support in their transition to more sustainable alternatives. This is of particular financial interest to hauliers and filling station operators, as they now have access to advanced hydrogen solutions and the financial benefits offered by the SWIM grant. With the expected arrival of 40 new hydrogen filling stations and a thriving hydrogen market, the Netherlands is taking solid steps towards a more sustainable future.
Hydrogen the energy carrier for heavy transport
Hydrogen is the solution for longer-distance transport with heavier vehicles (e.g. trucks). However, a smooth transition to hydrogen requires a robust hydrogen infrastructure, including sufficient refuelling stations.

SWIM applications possible from March 2024
To facilitate this transition, the Dutch government is introducing the new SWIM subsidy scheme that will come into force in March 2024. Companies that want to benefit from this subsidy must submit an integrated plan that includes both the construction of a refuelling station and the purchase of at least 10 to 15 hydrogen trucks. Linking these things will create collaborations between hauliers and filling station operators and they will thereby bridge the gap between supply and demand.
The scheme offers a 40% subsidy for the construction cost of a refuelling station. In addition, as much as 80% of the price difference of a hydrogen-powered vehicle compared to their diesel variant is subsidised. It is emphasised in the grant application that these refuelling stations must be publicly accessible to both trucks and passenger cars.

Target 40 new filling stations within five years
With the prospect of 40 new filling stations being built between 2024 and 2028, we are well on our way to a nationwide hydrogen filling station network. This is in line with wider European targets, which require hydrogen refuelling stations to be available along all major motorways by 2030.
Want to know more about SWIM? HYGRO is happy to advise!
HYGRO's vision fits seamlessly into this picture of the future. We are committed to an extensive network of hydrogen refuelling stations where green hydrogen is produced locally. Moreover, HYGRO is ready to support companies in applying for this subsidy and offers scalable refuelling stations at competitive rates. For more information or cooperation opportunities, contact us.