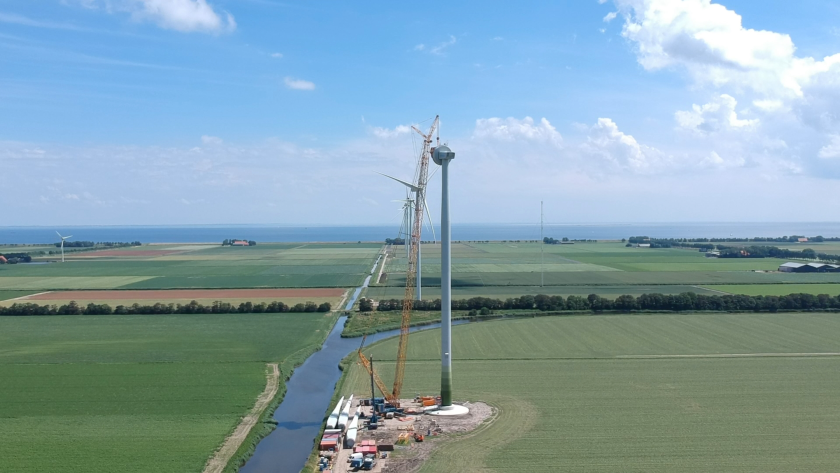 On the South Holland island of Goeree-Overflakkee, the H2GO programme the possibilities and benefits of green hydrogen in our daily lives, related to living, working, travelling and recreation. HYGRO is a key partner in one of these projects.
Innovation existing wind farm
The core initiative of this project is the innovation of the existing Van Pallandt wind farm. The current wind turbines will be replaced by more modern types, specifically optimised to provide energy for hydrogen electrolysis. The revamped farm will consist of around seven wind turbines.
Together with Eneco and Delta Wind
In collaboration with Eneco and Deltawind, HYGRO is one of the three participants developing this project. HYGRO's main contribution lies in providing the knowledge and technology to convert wind energy directly at source into green hydrogen.
HydrogenHUB
HYGRO is also developing a hydrogen HUB near the wind farm, where the hydrogen produced will be stored under high pressure in iBundles for further transport. In doing so, HYGRO draws on the experience gained from the North Holland project Duwaal.
Hydrogen for different purposes
The possibility of linking to a hydrogen pipeline to a larger system is also being explored. (For example, the Port Industrial Complex or another industrial party). In addition, Goeree-Overflakkee has plans to use green hydrogen for industrial purposes and for heating homes and buildings. A large majority of the residents of Stad aan 't Haringvliet have already agreed to switch to hydrogen.
Collaboratingon green hydrogen
In late August 2023, Eneco, Deltawind and HYGRO signed a Letter of Internet to jointly operate the park.